SNAP is a gateway to 39 MBA colleges in India offering 135 courses. Top ones are SIBM (Symbiosis Institute of Business Management) Pune & Bangalore, SCMHRD (Symbiosis Centre for Management & Human Resource Development, Pune and SIIB (Symbiosis Institute of International Business), Pune. This National level exam is conducted by Symbiosis International University (Deemed University). The registration for SNAP has started from 28thAugust 2018.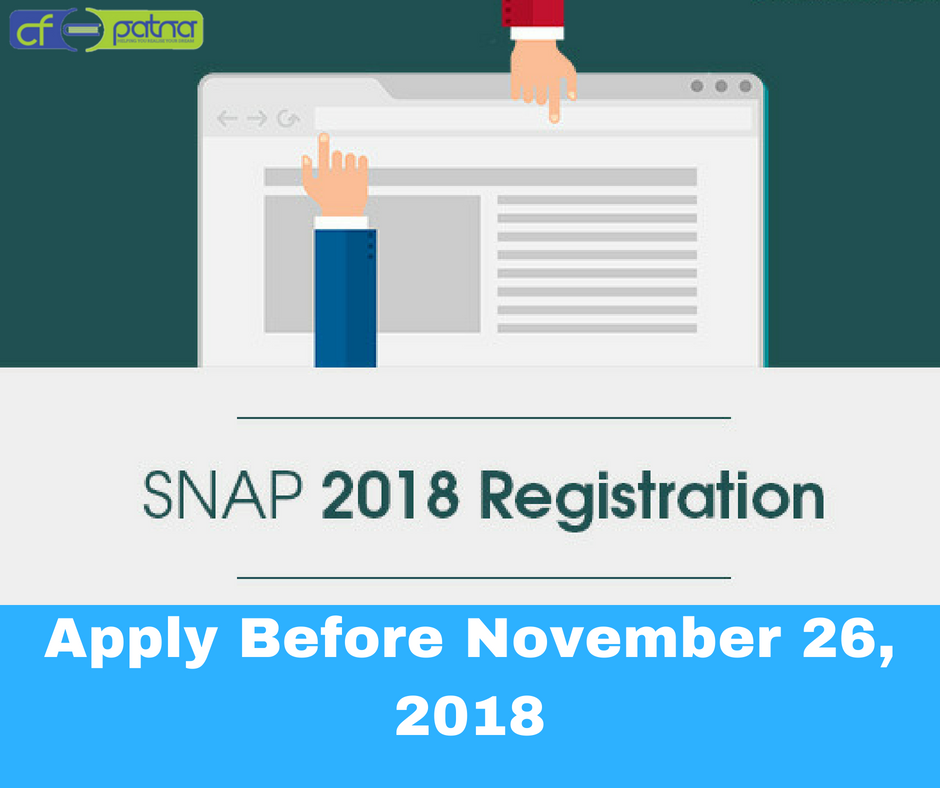 The complete schedule for SNAP 2018 is:-
 Online Registration Starts From – 28th August 2018
 Last Date To Register Online – 26th November 2018
 Issuance Of Admit Card – 1st December 2018
 Date Of Examination – 16th December 2018
 Result Will Be Declared Till – Second Week Of January 2019
The registration fee for SNAP 2018 is INR 1750/– (+ applicable Payment gateway charges, GST and any other taxes). * It is necessary to pay institute wise registration fee for applying to different colleges in SNAP and the fee per college is INR 1000.
Documents Required To Complete SNAP Registration:-
 Mark Sheets of 10th/ 12th/ Degree / Diploma
 Category Certificate, if applicable
 Scanned images of your passport size photo (between 10kb-100kb, and taken against a light background
preferably white or light blue) and signature.
Now, Exam Pattern For SNAP 2018:-

Marking Scheme:-
 Normal Question carries 1 mark for each question and Special question carry 2 marks for each.
 Negative marking is of 25% for both normal and special question.
So, we have assembled all the required information for SNAP 2018, hope it is of some help to you.
ALL THE BEST!!!
Amit Sen is the Founder, Director, and Faculty of English, Reading & Comprehension at CF Patna. His aim is to play a major role as a mentor, guide and facilitator to every student.